West Valley Chiropractic Team For Great Care
Looking for a caring Cochrane Chiropractor who serves the area? Then we're pleased to introduce our West Valley Chiropractic team! We look forward to meeting you personally and helping you get well and stay well.

Dr. Aaron Todd, Chiropractor – Clinic Owner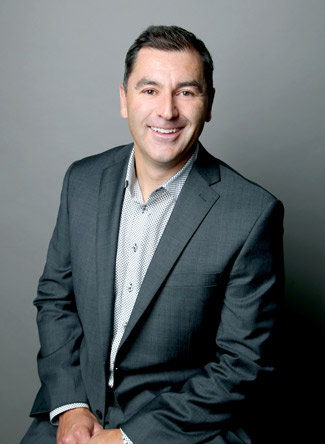 To be able to compete at such an elite level in Canada and the United States, Dr. Todd needed to be injury-free. "I received my first adjustment after a neck injury during a football game. The hit was so severe that I worried about finishing up the rest of the season. However, after a few adjustments from our team chiropractor, I was cleared up and ready to play the following weekend."
From that moment forward, Dr. Todd realized the importance of not only seeing a chiropractor after an injury but also following through with a schedule of care to maintain the integrity of his spine and nerve system. Doing so allowed him to attain his peak performance. It was after this incident that he began to read and study as much as he could about chiropractic and sports.
After finishing his studies at the University of Saskatchewan, Dr. Todd was honoured to be accepted into what many people feel is the "Harvard of chiropractic schools" – Palmer College of Chiropractic in Davenport, Iowa.

Dr. Amanda Tulk, Chiropractor – Clinic Owner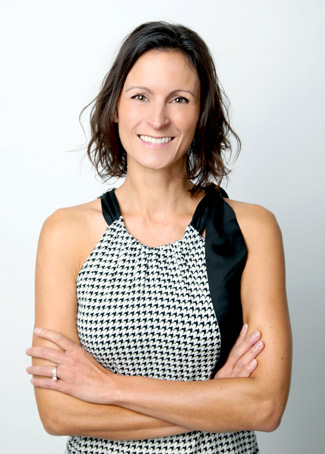 Dr. Tulk had always wanted to work in the health field, but wasn't sure which avenue she would pursue. She was first introduced to chiropractic as a teenager when her best friend was in a bad car accident. The car was a write-off, and her friend was badly injured. "She would hardly walk on her own, let alone drive a car. So, I drove her to her chiropractor appointments. Her chiropractor was great. He explained everything that was going on with her spine and nerve system, and made sure we understood her treatment plan in advance."
It took some time for Dr. Tulk's friend to recover, but she responded well to her adjustments and eventually made a full recovery. You wouldn't know to look at her now, that she was once so incapacitated. "I couldn't believe what I had experienced! I was amazed and very grateful to this chiropractor."
To have seen this improvement in a person's quality of life each step of the way was enough to convince Dr. Tulk that she had found the profession she was looking for.

Lisa Jefferies, RMT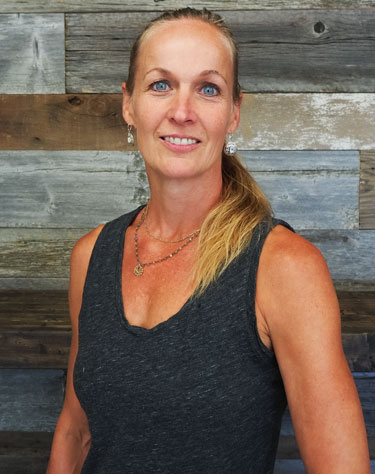 Lisa's interest in health and fascination with the workings of the human body began in college while pursuing a kinesiology degree at the University of Calgary. By chance, Lisa was introduced and immediately fell in love with Yoga, inspiring her to take part in a Yoga Medicine teacher training program. It was this experience that provided Lisa with tremendous learning around body science, mind growth and spiritual awareness. Lisa discovered how movement can heal and became empowered to share her learnings.
The experience of helping others physically heal led Lisa to pursue massage therapy. It is here where she has found the ideal environment to do what she loves; to problem solve, initiate healing and share knowledge, inspiring clients to achieve and maintain an enhanced way of living.
Lisa utilizes techniques including deep tissue, myofascial release, cupping, trigger point, sport massage and relaxation to ensure a personalized massage experience for each client's individual needs.

Michelle Gregory-Allen, RMT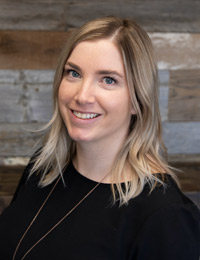 Michelle is a 2200hr Registered Massage Therapist. She is a graduate from Mount Royal University in Calgary, Alberta.
Michelle's Treatments include a short assessment to find the root cause of your aches and pains. Her therapeutic treatments calm the mind and body to help restore function within the muscles. After treatment she offers a specific stretching & strengthening program to meet to your wellness goals and prevent future injuries.
Whether you are searching for relaxation, increasing inner body balance, or reducing muscle stiffness, her experience and knowledge will cater to your needs.
Michelle's services include: Therapeutic massage, deep tissue massage, pre-natal massage, and cupping.

Vicki Tsoulamanis, DMO, RMT
Manual Osteopathic Practitioner, Registered Massage Therapist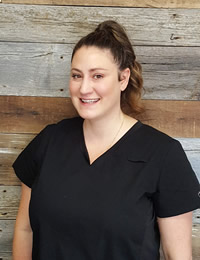 Vicki's approach to treatment combines the manual osteopathic perspective with an integration of massage therapy. She treats a multitude of spinal and bodily complaints, including but not limited to, Whiplash associated disorder, Sport injuries, Repetitive strain, Migraines, Sacroiliac joint dysfunction, Temporomandibular joint disorder (TMJD), Irritable bowel syndrome (IBS), Hormonal imbalances and many more.
Vicki has 18 years of experience in working as a health care practitioner. Her journey began in 2001 when she first pursued the massage therapy training at Mount Royal University. After completing the clinical therapy program, she focused her attention in injury management and acquired further specialty training in managing dysfunction of the cervical spine and peripheral joints as well as sacroiliac joints and knee, leg, ankle, and foot. Her aim was to work in collaboration with other health care professionals to create a full spectrum approach to treatment.
Vicki worked for over a decade at the Canadian Sport Rehab Clinic with the sports medicine team for the Calgary Flames and Team Canada. She held the position of lead massage therapist from 2004 to 2011. There she was able to work with many high level athletes from ultra marathon racers to CFL football players, to olympic bobsled teams.
In 2012, she decided to take some time off to raise a family. In that time she was blessed to have five beautiful children; a singleton daughter and two sets of identical twins.
Upon deciding to return to the clinical setting, in 2018 she enrolled in the National Manual Osteopathic College and acquired a Diploma in Manual Osteopathy. There, she gained a vast amount of insight and the unique skill set including gentle spinal techniques, visceral manipulation, cranial sacral therapy and advanced fascial release techniques.
Meeting the highest standard of practice is important to Vicki as a practitioner, so she also recently upgraded her massage therapy education and completed the 2200hr Massage Therapy Diploma from MH Vicars College of Massage Therapy. Having a new and updated diploma has deepened her skillset, and helped keep her up to date on the current knowledge base and standard of practice available as a Massage therapist.
Vicki has found a balance between being a supportive mom to her family, as well as nurturing her passion and clinical skillset to provide care to people looking to maintain a fully functioning body without pain or dysfunction.
To find out if Vicki can help you with your current health concern, or to schedule an appointment, call (403) 851-8868.

Lori Woronuik, RMT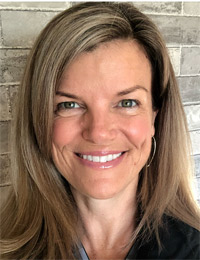 Lori has had the pleasure of practicing massage in Cochrane since 2014. She graduated from the Alberta College of Massage Therapy in 2015 and is a member in good standing with the Canadian Massage & Manual Osteopathic Therapists Association.
Lori specializes in Swedish Massage and always brings an element of relaxation to her treatments, even when working therapeutically. Life is hectic and she believes a little bit of relaxation is essential for the body to heal.
Lori has had the opportunity to train in the following modalities: Lymphatic Drainage, Myofascial Cupping and Myofascial Release, Hot Stone Therapy, Reflexology, Rain Drop Therapy, and Pre-Natal Massage, and has a certification in Orthopaedic Massage.
She is a quiet therapist who focuses on providing effective and relaxing treatments that will leave you rejuvenated.

Carla Randall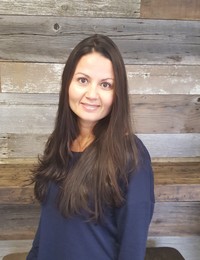 Certified Personal Trainer, Fascial Stretch Specialist & Nutritionist
Driven by the success of her clients, Carla found her calling in the health and fitness industry. Her passion to coach and educate people how to live a healthier, fitter life has pushed her to pursue a career she is not only passionate about but one that is fulfilling in every new challenge she encounters. Consistently delivering results to her clients is a direct result of her enthusiasm for the industry as well as her ambition to deepen her knowledge and expertise.
Carla has made her passion a career for the last 18 years. Understanding that healthy living goes beyond the gym and lifting weights, Carla has established herself in multiple facets of health and wellness to promote and enable a better quality of life. Whether it be inside or out, Carla thrives to set people free of their physical, mental and emotional limitations.
Carla bolsters a Level 3 Fascial Stretch Specialist certification, supplemented with nutritional and personal training expertise that allows her to connect with her clients, understand and address the root cause. Carla is proud of her ability to educate and promote preventative methods such as myofascial release techniques, corrective movements, healthy nutrition and overall positive wellbeing.
"Fascial Stretch therapy is not something you can really describe; it is something you have to experience for yourself"

Madison Downton, Registered Acupuncturist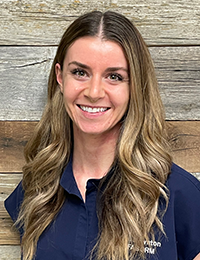 Madison's interest in Chinese medicine began early in her childhood when she personally experienced and witnessed the wide range of benefits acupuncture provided to herself and her family. She was amazed at how the placement of a few needles in the body could have such a positive effect on peoples' health. She has also personally benefitted immensely from her knowledge of Chinese Medicine in her own journey of managing her Polycystic Ovarian Syndrome and has a special interest in helping other women manage their PCOS symptoms, optimize their fertility, and balance their hormones naturally.
As a Fellow of the American Board of Oriental Reproductive Medicine, Madison has immense knowledge and specializes in women's reproductive health, fertility, and pregnancy acupuncture. She provides a high quality and standard of care for IVF and IUI preparation and support, unexplained infertility and recurrent pregnancy loss. She is very passionate about both women's and men's reproductive and mental health.
Her special interests also include menstrual issues such as painful periods, irregular cycles including amenorrhea, PMS/PMDD, endometriosis, polycystic ovarian syndrome, stress and anxiety management as well as insomnia. She has abundant experience treating all types of sports injuries and pain as well as headaches and migraines.
Madison has a biology nerd brain and a hippy heart which led her to move her acupuncture practice to Cochrane, Alberta this year from her home and practice in Edmonton to be closer to the mountains and spend more time in nature.

Dr. David McNiff, DTCM, Registered Acupuncturist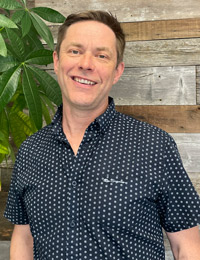 Dr. David McNiff became interested in Acupuncture as a teen after being inspired by the book "Ageless Mind, Timeless Body" by Deepak Chopra. In this book, Acupuncture was seen as a way to boost energy naturally, enhance health, and a way to prevent illness.
Active in the sport of competitive figure skating as a youth, David saw the strength of acupuncture to help musculoskeletal injuries.
Before attending Acupuncture school in 1997, David traveled the world and lived in Asia for almost 3 years. An avid traveler, David was mystified by the blind Acupuncturists and Massage therapists in Japan.
David completed his formal Acupuncture and herbal medicine studies at the Canadian College of Acupuncture and Oriental medicine in Victoria in 2003. Immediately after that, he began studying in California under the watchful eye of Japanese Acupuncture Master, Dr. Miki Shima, OMD. Over the next 15 years, David would travel to California, take courses and consult regularly.
Dr. Dave ran a bustling clinical practice in Calgary, focusing primarily on: fertility, women's health, mental imbalances and autoimmune disorders.
Being a father, David also saw tremendous value in working with kids. He has helped with a large variety of pediatric maladies and imbalances.
David loves talking acupuncture, herbal medicine, meditation, food therapy, and of course, dogs!

West Valley Chiropractic Team | (403) 851-8868